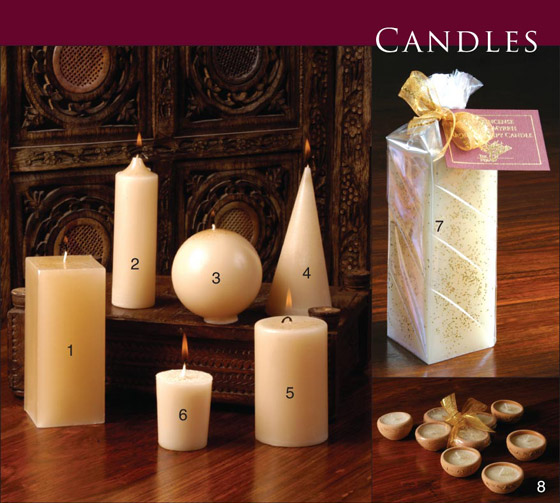 Our aromatherapy candles are handcrafted using the highest quality wax and wick, and are scented with our unique range of all natural frankincense and myrrh oils and resins, giving them a subtle and luxurious scent.
1. AC-1000
15cm H x 6cm W
2. AC-1110
12cm H x 4cm W
3. AC-1200
8cm H x 8cm W
4. AC-1300
13cm H x 6cm W
5. AC-1400
10cm H x 6cm W
6. AC-1500
6cm H x 5cm W
7. AC-1600
Frankincense, Myrrh and Gold Candle
15cm H x 6cm W
8. AC-1750
Tea Lights 4 pack
5cm Diameter
Custom colours, packaging and sizes are available on request.
The Nejd is happy to produce bespoke and exclusive lines for clients under their own brand names.
Please
contact us
for further information.