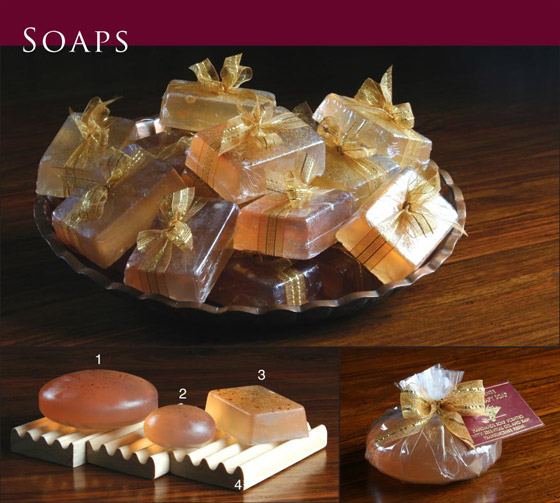 The Nejd has developed soaps for some of the world's finest resort hotels and spas. Handcrafted from safe, hypoallergenic bases imported from the US our soaps are approved by the Food and Drug Administration.
Gentle, while producing a generous lather, our soaps provide a sophisticated accent to any room or bath.
Available in frankincense (F), myrrh (M), sandalwood (S) and frankincense, myrrh and gold (FMG).
1. 200g Round
HS-2000F
HS-2000M
HS-2000S
HS-2000FMG
2. 50g Round
HS-0050F
HS-0050M
HS-0050S
HS-0050FMG
3. 100g Bar
HS-1000F
HS-1000M
HS-1000S
HS-1000FMG
4. Soap Saver
12cm x 6cm
WS-1000
Contact us to find out more about customization and branding and to learn about what The Nejd can do for your company.