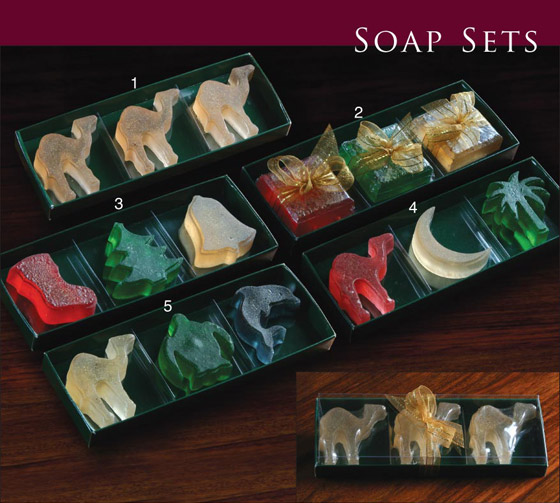 The Nejd offers a charming range of frankincense, myrrh and gold soap sets which are perfect for gifts, whatever the occasion.
Each soap is individually shrink-wrapped to preserve freshness and scent. Individual soaps weigh approximately 25g-30g.
1. SGS-1000
FMG Camel Gift Set
2. SGS-1100
FMG Square Gift Set
3. SGS-1200
FMG Christmas Set
4. SGS-1300
FMG Desert Scene
5. SGS-1400
FMG Animal Set
Custom colours, packaging and sizes are available on request.
The Nejd is happy to produce unique and exclusive lines for clients under their own brand names.
Please contact us for further information.