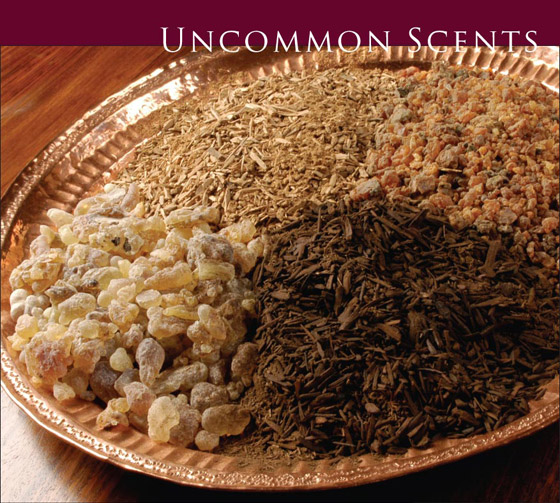 In addition to our range of oils, The Nejd offers the purest frankincense and myrrh resins, perfect for use in developing your own individually blended incense, sachets or pot pourri. Alternatively, it can be used in the traditional fashion and burned on hot coals to produce a luxurious aroma.
Frankincense Resin
FR-1000 250g
Myrrh Resin
MR-1000 250g
Frankincense and myrrh trees are a treasured agricultural resource and have been harvested for centuries in an environmentally and ecologically friendly manner.
Please note that the price of both frankincense and myrrh may vary season-to-season depending on yields of local harvests.
Omani Hojani frankincense is the resin harvested from the ancient Boswellia sacra trees of southern Oman.
Myrrh is also a resin, harvested from several species of trees of the genus Commiphora.